Near the exit of Abou Pass, Gifu Prefecture, Route 158, December 2013.
KURUMADA-san's hobby was recognized, and one day he received a time traveler car from Time Traveler.
The TT car goes out to the usual metropolitan road.
I wonder where we're going today...
Hmm? It's dark...
We seem to be in a tunnel.
Through the tunnel... it's all white!
Abou Pass, the border between Nagano and Gifu prefectures. This is a mountain road that makes you wonder how they built a road in such a place.
This is the closest route to the unexplored Takayama region of Gifu Prefecture, so people from Tokyo use it, but it is a scary road if you are not used to riding in a car.
It's December 2013, near Hirayu no Mori, Gifu Prefecture! White Christmas! At this time of year, Takayama's famous flower mochi are already being sold for New Year's.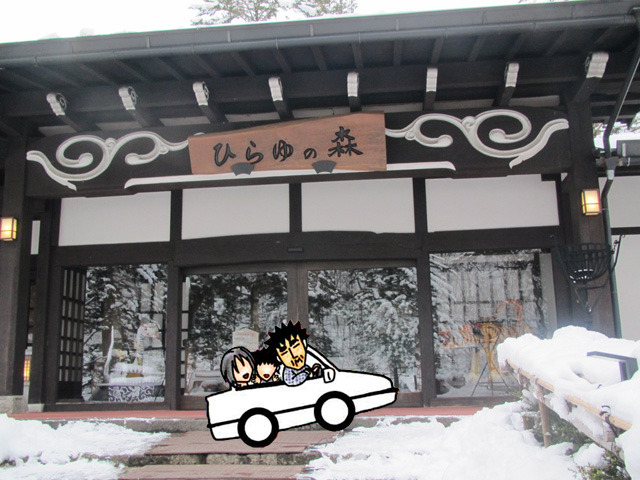 As soon as he stepped out of the car, it was cold!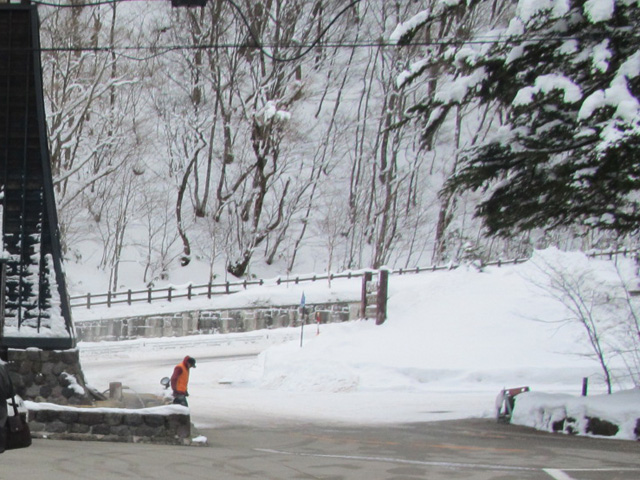 In a panic, Mr. Kurumada got into his TT car and started it up to return to Tokyo.
Then, guess what, he was on his usual city street.
This story is fictional.