Taro
I boiled taro today.
Place the taro in a pressure cooker with the skin on, add enough water to cover, and heat.
When pressure is reached, cook on low heat for 5 minutes.
This way, it will not be difficult to peel them.
I'm glad to hear that the slimy part has medicinal properties as well.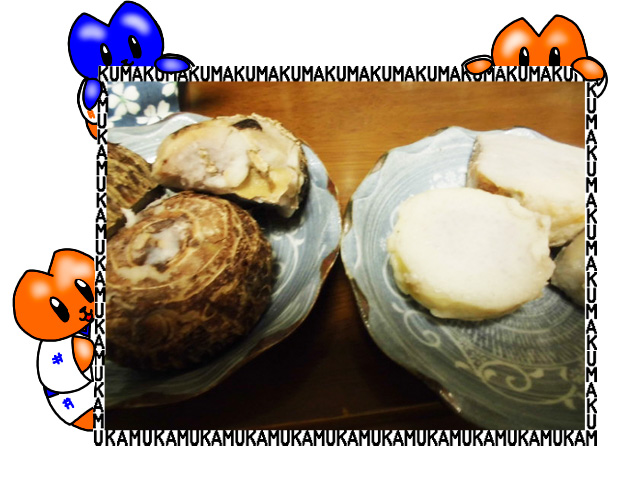 Taro is said to help reduce inflammation of the skin and mucous membranes, which makes it perfect for my sister Kiyo.
Brain cell activation is something that the Sea Spirit Calendar says is perfect for me.