On January 7th, people in Japan eat Nanakusa-gayu (Seven Herbs Rice Porridge).
To give our stomachs a break from the heavy New Year's meals, we make porridge with grass and rice that we pick up on the night of the 6th.
By eating this, we pray for good health for the whole year.
However, in 2022, it was snowing heavily in my area and I couldn't get the seven herbs.
In the first place, though, the seven plants don't grow there.
I guess it won't grow back until February or so.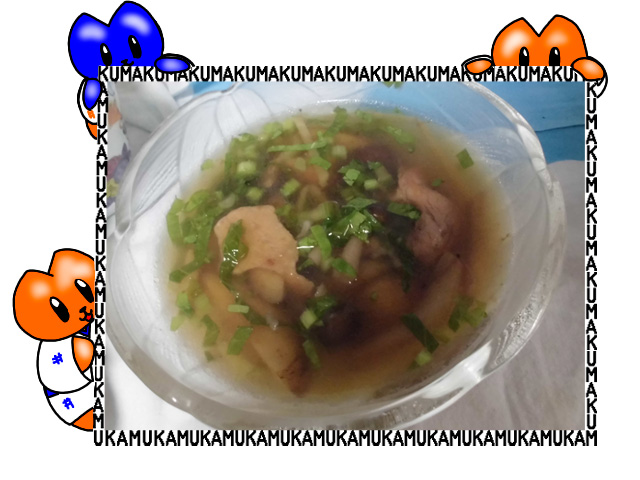 So I threw in some rice into the usual soup.
We eat it while praying for good health for the year.