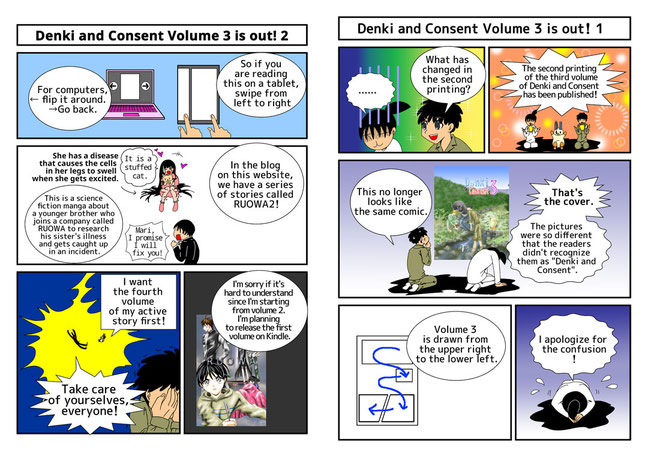 Denki and Consent Volume 3 is out!
The second printing of the third volume of Denki and Consent has been published!
What has changed in the second printing?
That's the cover. The pictures were so different that the readers didn't recognize them as "Denki and Consent". 
This no longer looks like the same comic.
I apologize for the confusion!
Volume 3 is drawn from the upper right to the lower left.
So if you are reading this on a tablet, swipe from left to right
For computers,← flip it around. →Go back.
In the blog on this website, we have a series of stories called RUOWA2!
This is a science fiction manga about a younger brother who joins a company called RUOWA to research his sister's illness and gets caught up in an incident.
I'm sorry if it's hard to understand since I'm starting from volume 2. I'm planning to release the first volume on Kindle.
I want the fourth volume of my active story first!
Take care of yourselves, everyone!