Rice cooker cake using rice flour pancake mix flour
I am allergic to flour, but I still want to eat cake.
I still use commercial pancake mix flour for my cakes.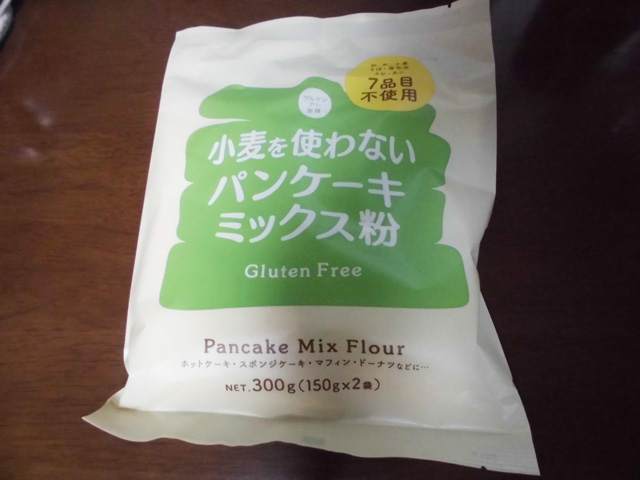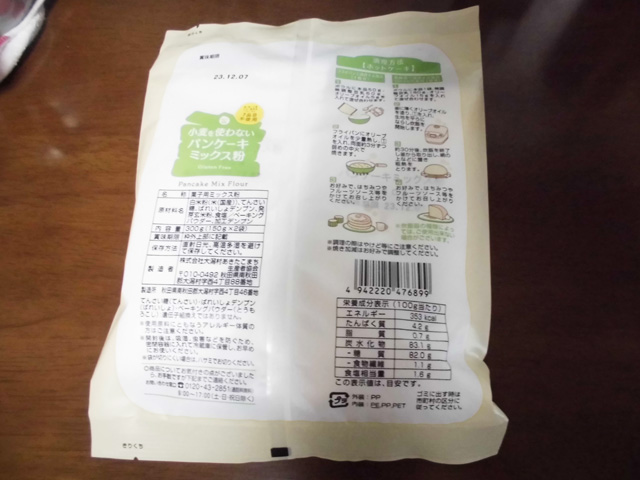 This is rice-flour pancake mix powder bought at Ito-Yokado, a well-known supermarket in Japan.
It contains white rice flour, beet sugar, potato starch, germinated brown rice flour, salt, baking powder, and processed starch.
This flour is egg- and dairy-free.
This was made in Oogata Village, Akita Prefecture.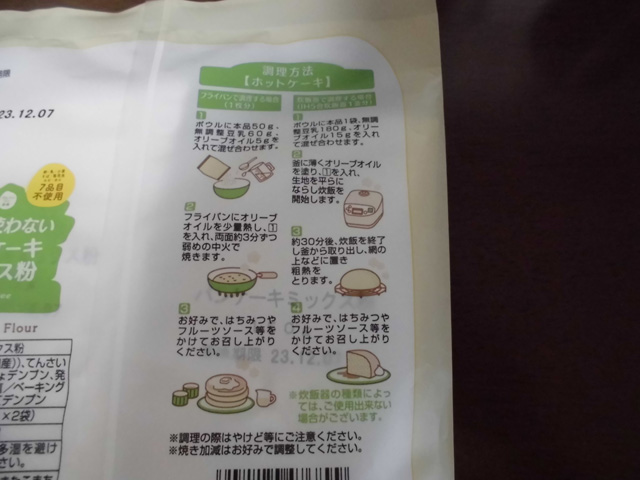 I have seen Oogata Village in Akita Prefecture once, and the water was beautiful.
This package contains two 150 g bags of powder.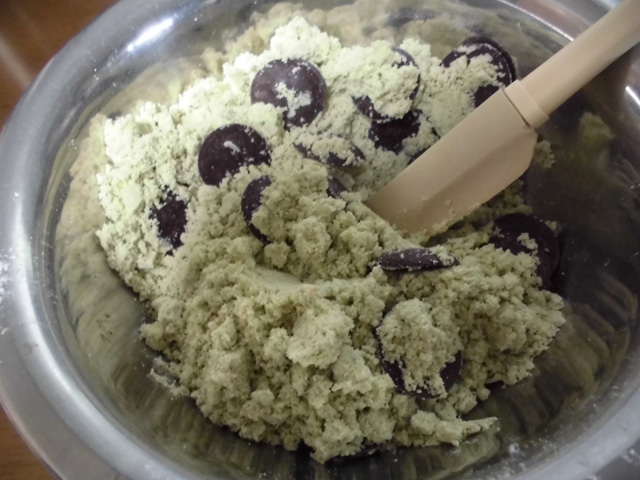 Cook a bag of this, 1 tablespoon of moringa powder, 1 tablespoon of ghee and 1 cup of soy milk in a rice cooker.
The rice cooker cooks 5 cups and one bag is good.
Too much flour will not bake a cake.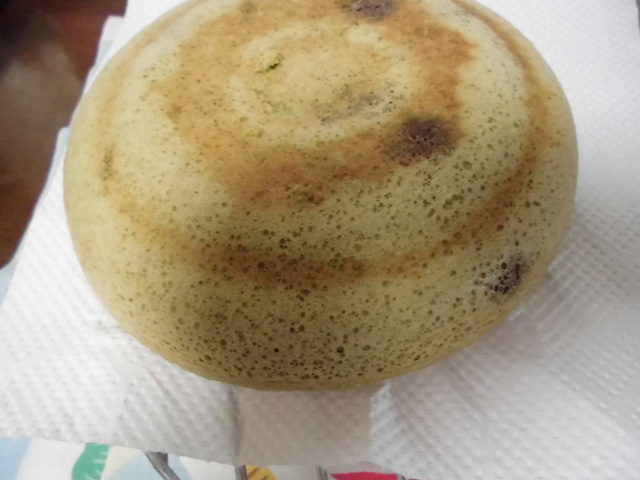 The usual cake is baked.
I love this because it is so easy to make!