simmered potatoes
Last week, my father bought potatoes.
These potatoes are very small!
Since the potatoes were still small, I decided to make boiled potatoes with the skin on.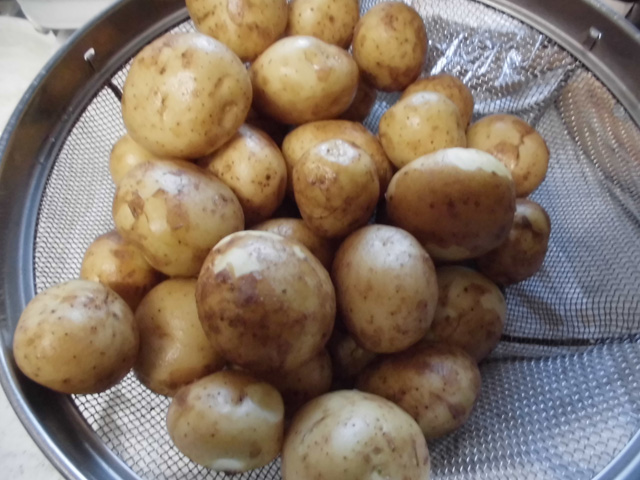 Wash potatoes and wipe with a towel.
Place 4 tablespoons of oil and the above potatoes in a frying pan.
Sometimes I shake this pan.
After a bit, cover the pan and let it steam.
Gradually, the sound of splashing oil becomes less and less.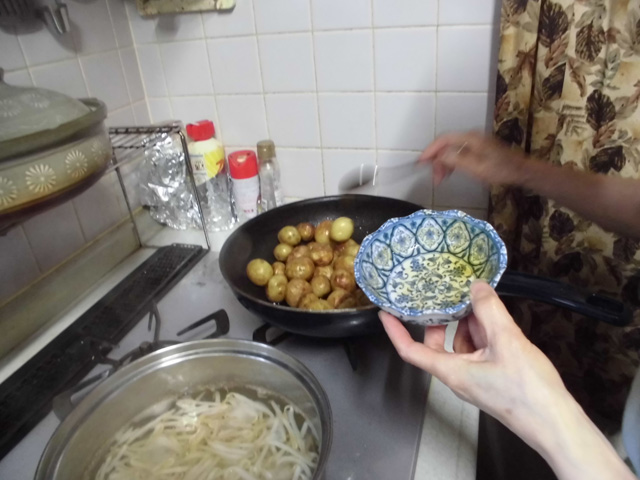 When the potatoes are cooked, turn off the heat, add 4 tablespoons sugar and 4 tablespoons soy sauce, and turn on the heat again.
Also, cover and bake.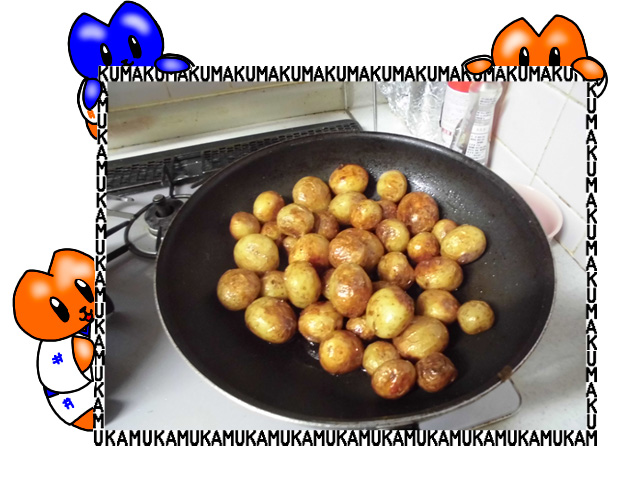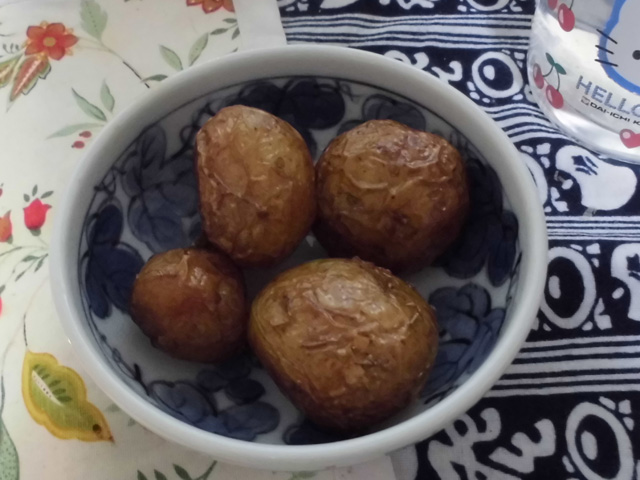 I'm very satisfied!
I want my father to buy it for me again!