Strawberries in midsummer
My father likes to go to the grocery store.
Grocery stores these days sell unusual items and are fun, he says.
It is July. Summer is in full swing. Speaking of things that line the grocery store, tomatoes, cucumbers, okra and potatoes, etc.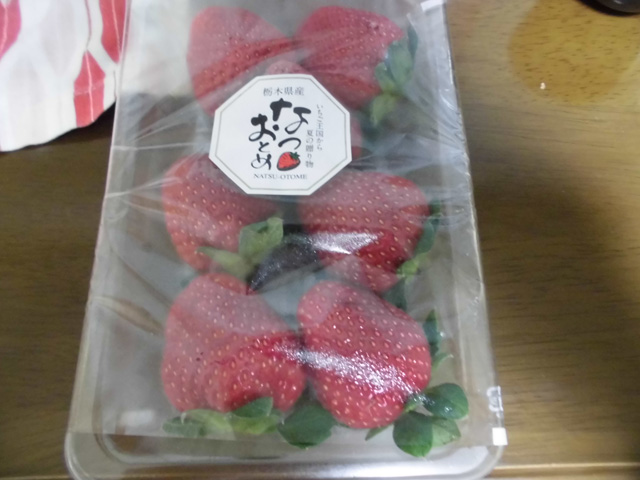 Here is the front of the package
Please see! It's strawberry!
Well, to be exact, these pictures were taken at the end of June!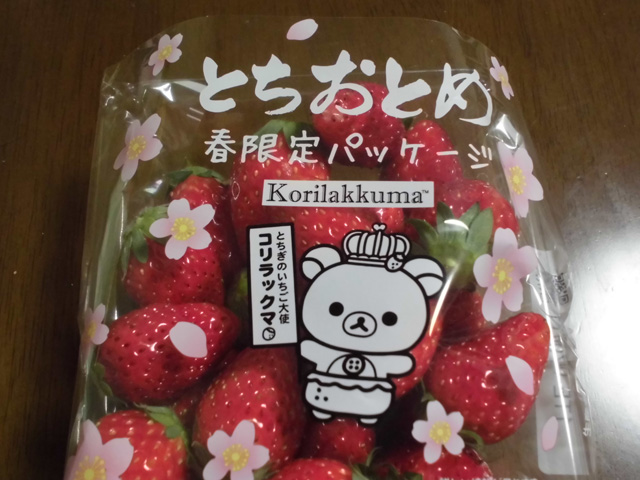 This is a picture from March. There is a difference in the amount of strawberries, but make no mistake, they are strawberries!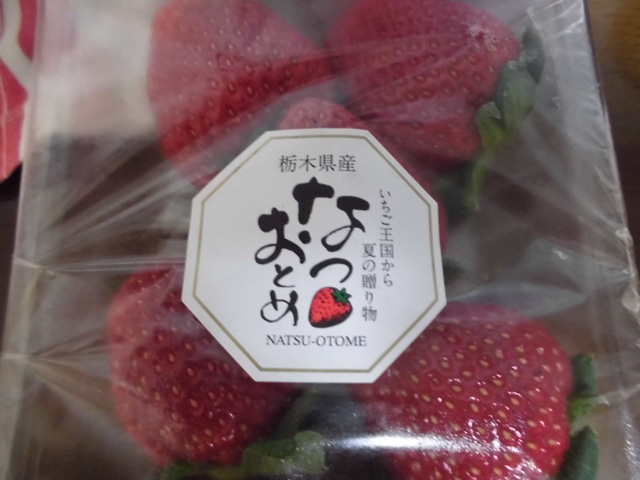 They were a little more tart than spring strawberries, but it was amazing to eat strawberries.
It was my dad's hobby, and it was nice to have something good to eat!