Rice Regeneration
I cook rice in an earthenware pot, not in a rice cooker.
To cook rice, place 1 1/2 cups of washed rice and 2 cups of water in an earthenware pot over medium heat.
Bring to a boil, reduce heat to low, 5 minutes.
Turn off heat and let steep for 20 minutes.
Not much different from a rice cooker or pressure cooker.
But today I forgot to add water!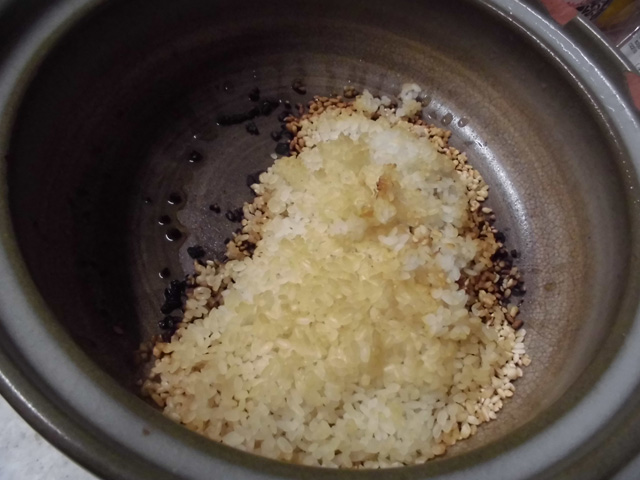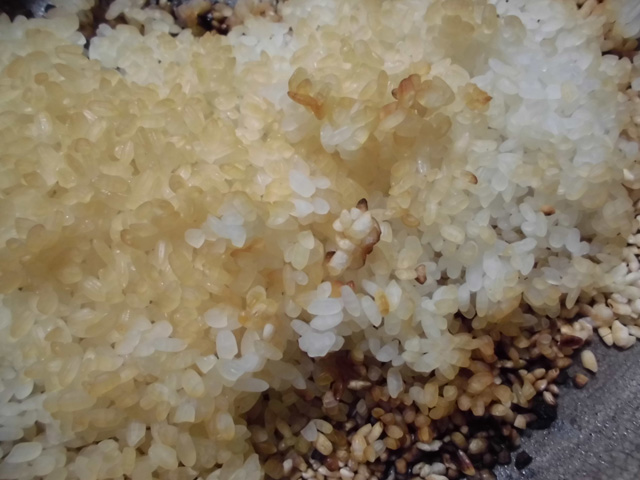 Look, it's black!
The earthenware pot was removed from the scorch, about a cup of water was added, and the pot was put back on the fire.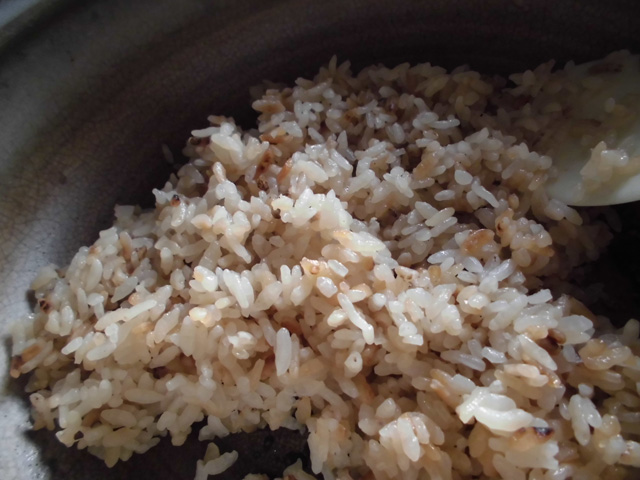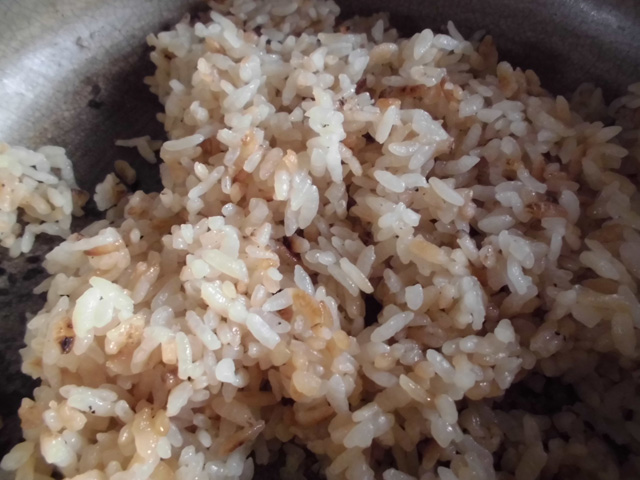 They look like grilled rice balls!
It was delicious!
Folks, when you cook rice, don't forget the water!